Honda Dealers: Please enter the site from the iN or eMall system for dealer specific content and pricing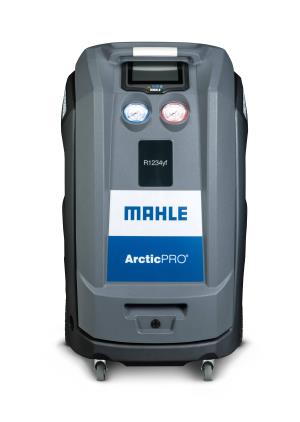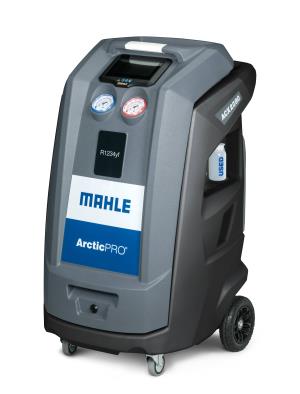 Item shown may not be actual product.
Product and price information are subject to change without notice.
---
$7,575.00
*
*log in for dealer pricing
R-1234yf Recover, Recycle, Recharge Machine with Integrated Printer
---

NOTE: Standard lead time is 4 weeks.

Description
The ArcticPRO ACX2282 R-1234yf Refrigerant Handling System offers the ultimate in refrigerant recycling machines. This unit delivers a unique service door that is ergonomic in its design and an intuitive, state of the art user interface providing the optimal environment for fully automatic A/C service and simple unit maintenance.
Features and Benefits
Generation of A/C service warranty codes
Automatic data transfer

Automatically upload A/C service data to Honda provided end point.

Bluetooth VIN Reader

Quickly and accurately transfer VIN information from the vehicle to the machine to generate a warranty code.

Bright 7" capacitive touch screen

Easily viewable in various lighting condition.
Machine status and maintenance item status instantly visible on screen.

Intuitive user interface

Context-sensitive information makes it easy to perform necessary tasks with minimal training.

Status Indication LED light

Large flashing multi-color machine operation indicator visible from hundreds of feet away, eliminating the need to monitor machine status up close.

Smart - iOS and Android capable phone app

Allows remote service session mirroring and notifications.
Allows monitoring of status and progress of the A/C service while performing other tasks.

Automatic Updates

Wireless software updates ensuring that you always have the latest features and enhancements.
Get important updates without the risk of USB Drives being lost or damaged.

Remote Support for Technician

Allows MAHLE to connect to a unit via Wi-Fi for troubleshooting and advanced support.

High Capacity Filter

Filters 198lb. of refrigerant per replacement interval.

Oil System Management

Automatic weighing of recovered oil, allowing accurate replenishment of oil during service.

Integrated Refrigerant Identifier

Prevents contamination of internal cylinder refrigerant and vehicle A/C system.

Thermal Printer

Immediately print service reports to customers, attach to a repair order or submit with warranty claims.

Network Printing

Print over your local network to a remote printer.

Includes
R-1234yf Machine with Touchscreen, WiFi, Bluetooth, USB
Smart Bluetooth VCI
Integrated Printer
Tank Adapter to fill internal tank
RTI3608274400 Calibration Check Ball
Options
RTI0268063500 LD-2 Leak Detector R-1234yf
RTI02680785 Dust Cover (not shown)
RTI3608311000 Thermal Printer Paper 5PK
RTI3608325400 Filter Combo
RTI0118007000 Vacuum Pump Oil (Quart)
RTI3608273900 Standard Capacity Combo Filter
RTI3608294800 Service Hose (HP) R-1234yf
RTI3608294900 Service Hose (LP) R-1234yf
RTI3608295100 Quick Release Coupling (LP) R-1234yf
RTI3608295800 White Sample Filter
Warranty
Two (2) years

Product Specifications
Certifications: SAE J2843, SAE J2888, UL 1963
Charge Performance: +/- 0.5 oz. at 70° to 75°F (+/- 15g at 21° to 24°C)
Charging Cylinder : 30 lb. (13.6 kg) DOT
Compressor: 3/8 HP-0.279kW
Dimensions: 29"W x 29"D x 29"H (74 x 74 x 119 cm)
Display: Color, 7" Capacitive Touch Screen
Filter Drier Capacity: 200 lb. (68 kg) spin-on type
Hoses: 9 ft. (2.75 m)
Hybrid Function: Certified
Languages: English
Operating Ranges: 50° - 122°F (10° to 50°C)
Operation: Fully Automatic
Power Source: 120 VAC - 60 HZ - 12 AMP
Recovery Performance: 95% at 70° to 75°F (21° to 24°C) within 30 minutes
Vacuum Pump : 2 CFM dual stage
Weight: 215 lbs. (98 kg)